It is not often that I write about a specific family in boxing, but events over the past weekend, and what I witnessed in Buenos Aires, Argentina left me with no doubt but to talk about one of the nicest, warmest and most sincere families I have met in my 40 years in boxing.


Of course I am talking about the Coggi family.


First in line is one of the country's legends Juan Martin Coggi. With an astounding record of 75 and 5 with 2 draws and 44 KOs, Juan was a world class world champion both in and out of the ring. A hero of Argentina and a man loved by all the people in his country.


Second on our family list is the likeable and genuine Martin Antonio Coggi who won our Intercontinental Light Welterweight title last Saturday night. An impressive record of 34 and 7, Martin aims to emulate his father in the future, hoping to pick up a world title belt in his next few fights.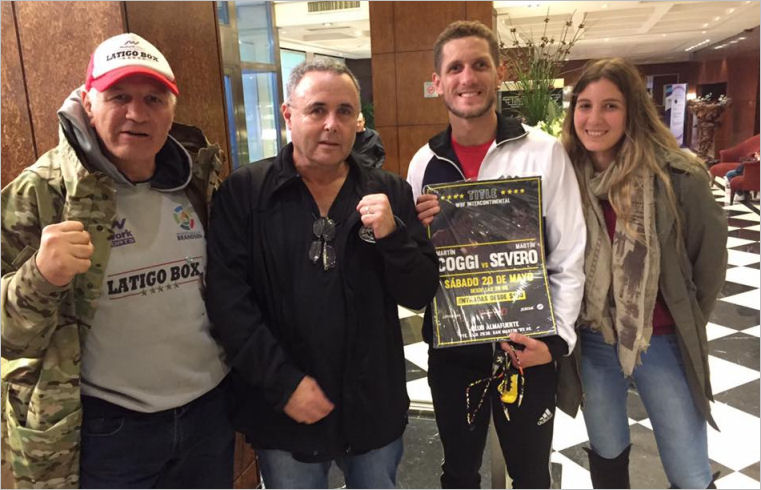 And then of course, we come to 27 year old Yesica Coggi - the promoter! Working hard right through and always with a smile on her face Yessica is proving herself to be a highly competent and respected young promoter. Her organization of the event was impeccable.


But more important for me was to see the love, camaraderie, support and enthusiasm this family has as a single unit. I could see Juan and Yesica grimace each time Martin got hit, not that it was that often in the fight to be fair.


I could see the pride of the family after the fight when Martin had been declared the winner by knockout in the latter stages of the fight. It was a victory for the family, not only for Martin.


Life is short and family means everything. The Coggi family - a family that bases its philosophy on hard work, honesty, integrity and passion, something similar to the WBF's philosophy.


I was a proud WBF President in Argentina last week. I would like to thank the Coggi family for making me feel so much at home and to the Argentinian people for their incredible hospitality.


A word of thanks too go to our South American Chairman Jorge Marcelo Ramia for all his hard work in setting up this title fight.


I look forward to going back to Argentina in the near future.


Until next time, keep boxing.


Howard Goldberg
PRESIDENT: World Boxing Federation